Residential Spray Foam Insulation
Whether you need insulation for new construction or retrofit insulation, spray foam insulation is powerful insulation that is far more superior to other types of insulation because of its expansive nature.
Choosing spray foam for residential insulation helps improve your home's indoor air quality, temperature control, moisture control, and can potentially prevent leaks from forming. The spray foam tightly seals any small holes and cavities that could be potentially damaging to your home. Residential spray foam insulation poses as the ultimate air barrier, provides thermal insulation and successful energy efficiency, as well as contains waterproofing and soundproofing properties.
---
Call (781) 277-2487
---
Spray foam insulation can be used in many areas of the home, such as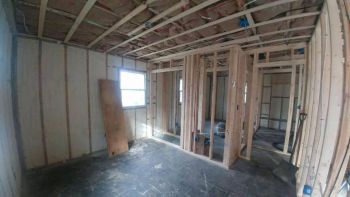 Basements
Ceilings
Attics & crawl spaces
External walls
Internal walls
Garages
HomeCore, LLC has been the most reputable residential spray foam installers since 2014. From our excellent customer service, over 6 years of spray foam knowledge and experience, to our final quality control check, you'll know you've picked the best spray foam installer when you call HomeCore, LLC.
---
Call for Fast FREE Quote
---