Types of Spray Foam Insulation
When it comes time to insulate your home or commercial building, you have some tough decisions to make, one being to choose between open cell spray foam and closed cell spray foam. Spray foam insulation is by far the better, more efficient type of insulation, but the question is closed cell spray foam vs. open cell spray foam. HomeCore, LLC is the leading spray foam insulating contractors to help you with such decisions and complete any spray foam insulating project you may have.
---
---
Closed Cell Spray Foam vs. Open Cell Spray Foam
The decision on whether to use open cell foam or closed cell foam becomes easier once all information is gathered on each. Some questions you may ask are, what's the difference or when should you use a specific type.
This table should help you see some basic differences between the open cell foam and closed cell foam.
| | | |
| --- | --- | --- |
| | OPEN CELL SPRAY FOAM | CLOSED CELL SPRAY FOAM |
| Cell Structure | soft, spongy | hard, stronger |
| Density | .5 lb/ cu. ft. | 1.7 - 3.0 lb / cu. ft. |
| Properties | sound deadening, better insulator compared to fiberglass | stronger, better insulator, resistant to transmission of air & water vapor |
| Insulation Value | R - 3.5 | R - 6.0 |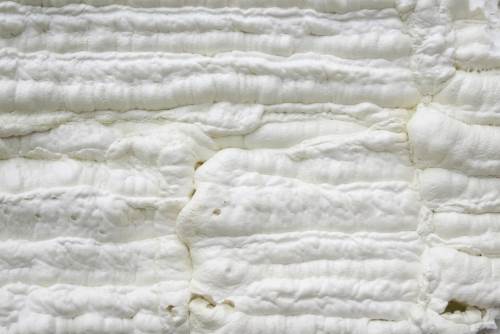 Depending on the location of your spray foam insulation and your budget, you may be inclined to opt for one type of spray foam versus another. Because the closed cell foam type is more resistant to air and water vapor, this may be the wiser choice when insulating a basement or attic space. If you'd like to stay within a budget, the open cell spray foam may be the better choice for you.
Regardless, having been in business since 2014, HomeCore, LLC has the experience and expertise in working with both the open cell spray foam and closed cell spray foam.
When you need expert spray foam insulation services, call at (781) 277-2487.
---
Call for Fast FREE Quote
---